A spike in the number of people that have become addicted to video games are on the rise.
With much of the planet in some form of lockdown providing ample time to do things at home that people enjoy. Some people take-up cooking, others tend to their gardens, for others a good book and a cup of coffee does the trick. Then there are those that start to play a video game for the first time in their life.
Tens of thousands of people became first time video game players over the first quarter of 2020. There's a direct correlation between the surge in the number of new players with the onset of the Coronavirus and the ensuing lockdown mandates. First timers would be categorized as people that did not own any games, and/or played less than 1 hour a week. For the most part, they had no real interest in gaming.
Sure, they many have played a game in some restaurant or even played a few games over at a friends house. But games were on the back-burner or there was no interest at all. Most say work and earning an income as being far more important than sitting down in front of a game. Then there are relationships, family, hobbies, travel and many other activities that consumed their time.
That all changed with the lockdowns and stay-at-home orders. It restricted people from going to work. It didn't allow them to see family and friends. Travel became impossible. Many turned to the internet to subside their boredom when faced with the fact that they were stuck at home . Doing so inevitably exposed them to online advertisements for games. They clicked the adverts thinking it could be a fun alternative. Little did they know the impact it would have on their lives and those around them.
In September of 2018, the World Health Organization (WHO) included "Gaming Disorder" in their International Classification of Diseases. It formally recognized that it could be described as "a pattern of gaming behavior ("digital-gaming" or "video-gaming") characterized by impaired control over gaming, increasing priority given to gaming over other activities to the extent that gaming takes precedence over other interests and daily activities, and continuation or escalation of gaming despite the occurrence of negative consequences."
They "clicked" and download a game they thought would bring them some fun. For a growing percentage it turned into much more. What used to be a couple of hours a week, now turned into to a dozen of hours a day. First their sleep patterns start to change, then they become easily agitated by the simplest things, relationships begin to suffer, doing work or finding employment is no longer a consideration. Motivation for doing anything other than playing doesn't exist. Thus, the addiction sets in.
Not only is there a mental, physiological, and physiological cost that video-gaming addiction brings. There's a financial cost as well. In game purchases, or micro transactions, can add up to hundreds, thousands, and even tens of thousands of dollars spent. All in the attempt to try to get ahead in the game or for added conveniences. Typically this is termed P2W or Pay to Win. Spending so much money without any income coming in is a recipe for disaster. One that Ashton knows too well.
"I started off just spending a couple bucks here and there for things to make my life easier in the game." Ashton is a 31 year old former restaurant employee living in a rural area outside of Phoenix, Arizona. "I suppose I spent about $20 to $30 on the game in January when I lost my job. I played a few hours a day in-between searching for some new work." Ashton is a classic example how things can spiral out-of-control quickly.
He continues, "By the end of June 2020 I had spent almost $3500 on the game. I was floored. I didn't realize how much I was spending. The money just went so quickly. The sad thing is that it took my girlfriend to snap me back to reality when we started having a hard time paying bills." Ashton reflects more, "I have so many regrets for spending the money that way. I basically have nothing to show for it. It was wasted. But I just got sucked into this hole and I couldn't get out."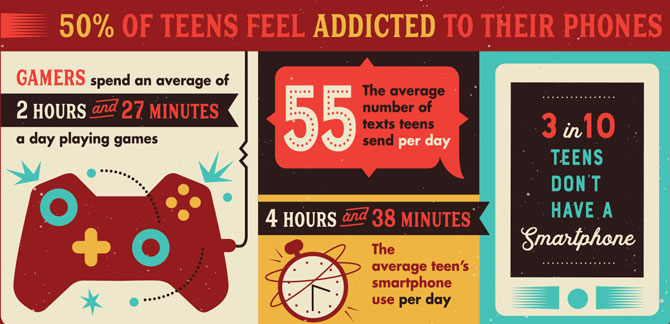 It's a story that is heard far too many times by professionals treating the disorder. Dr. Evans, a physiologist in metro Phoenix says, "I have empathy for many of my patients. Sometimes I wonder if the gaming industry should shoulder some of the blame. They realize that the pandemic has made people stay at home so they increase their spend on marketing in an effort to increase their market share. They also subsequently put ingame items on sale in hopes that people will spend more. It is almost as if they are taking advantage of the situation and preying on people's weaknesses at the time."
Activity on online game platforms such as Steam surged in March 2020. More than 24 million people were playing at peak times. Microsoft Corp.'s Xbox and Mixer services are reporting seeing record numbers of new engagements and signups. Verizon Communications Inc.'s network, gaming usage during peak hours was up 75 percent. It's unknown what percentage of those will become addicted to gaming.
The COVID-19 pandemic has resulted in more people staying home. Many of those have turned to gaming, and have subsequently became addicted, suffered financial loss, or in the extreme even committed suicide. Absent the pandemic there would of course be those that fall to gaming addiction, but that number would be far less than today's numbers. It's expected that within 6 to 12 months there will be a peak as those that are playing now become categorically addicted.
Sadly the stigma that goes with being addicted to a video games results in many cases going unreported and diagnosed. People feel that they will be laughed at or ridiculed if they were to seek treatment or announce their addiction. This has left many to have to deal with their problems on their own – or inevitably their families when it spills-out onto them.